Do You Remember House?: Chicago's Queer of Color Undergrounds (Paperback)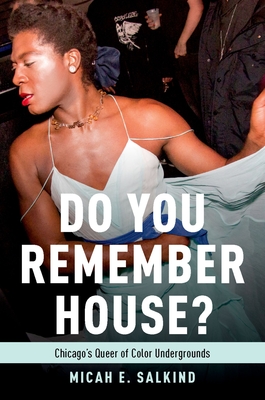 $36.95
Not currently on the shelf, but we can order it, to pick up in store or have shipped from our remote warehouse.
Description
---
Today, no matter where you are in the world, you can turn on a radio and hear the echoes and influences of Chicago house music. Do You Remember House? tells a comprehensive story of the emergence, and contemporary memorialization of house in Chicago, tracing the development of Chicago house music culture from its beginnings in the late '70s to the present. Based on expansive research in archives and his extensive conversations with the makers of house in Chicago's parks, clubs, museums, and dance studios, author Micah Salkind argues that the remediation and adaptation of house music by crossover communities in its first decade shaped the ways that Chicago producers, DJs, dancers, and promoters today re-remember and mobilize the genre as an archive of collectivity and congregation. The book's engagement with musical, kinesthetic, and visual aspects of house music culture builds from a tradition of queer of color critique. As such, Do You Remember House? considers house music's liberatory potential in terms of its genre-defiant repertoire in motion. Ultimately, the book argues that even as house music culture has been appropriated and exploited, the music's porosity and flexibility have allowed it to remain what pioneering Chicago DJ Craig Cannon calls a musical Stonewall for queers and people of color in the Windy City and around the world.

About the Author
---
Micah E. Salkind is the Special Projects Manager for The City of Providence Department of Art, Culture + Tourism. A DJ, sound designer, and curator of live performance, Salkind's writing on Afro-Diasporic cultural production and post-industrial cultural development complements his work towards establishing innovative models for sustaining community art institutions and art-makers.