Ole Hendricks and His Tunebook: Folk Music and Community on the Frontier (Languages and Folklore of Upper Midwest) (Hardcover)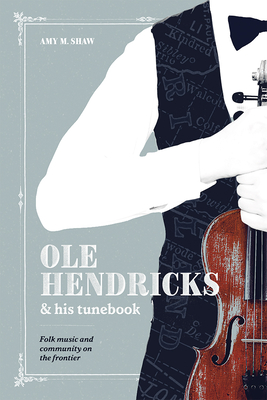 Description
---
Ole Hendricks was an immigrant both representative and exceptional—a true artistic talent who nevertheless lived a familiar immigrant experience. By day, he was a farmer. But at night, his fiddle lit up dance halls, bringing together all manner of neighbors in rural Minnesota. Each tune in his repertoire of waltzes, reels, polkas, quadrilles, and more were copied neatly into his commonplace book.
Such tunebooks, popular during the nineteenth century, rarely survive and are often overlooked by folk scholars in favor of commercially produced recordings, published sheet music, or oral tradition. Based on extensive historical and genealogical research, Amy Shaw presents a grounded picture of a musician, his family, and his community in the Upper Midwest, revealing much about music and dance in the area. This notable contribution to regional music and folklore includes more than one hundred of Ole's dance tunes, transcribed into modern musical notation for the first time. Ole Hendricks and His Tunebook will be valuable to readers and scholars interested in ethnomusicology and the Norwegian American immigrant experience.
About the Author
---
Amy M. Shaw is a musician, archivist, and the head of archives & special collections at St. Catherine University in St. Paul, Minnesota.
Praise For…
---
"The story of Ole Hendricks provides a valuable and grounded glimpse of music and social life in rural America in the nineteenth century, bringing into focus the long-overlooked importance of commonplace books—that is, handwritten music notebooks—in the performance and preservation of traditional music."—Paul Tyler, Old Town School of Folk Music

"A thorough personal history that brings to light a previously little-known musician, Norwegian American fiddler Ole Hendricks. This excellent, well-rounded introduction makes both this history, as well as his tunebook, available for readers and musicians."—Laura Ellestad, University of South-Eastern Norway