Ethnic Groups in Conflict, Updated Edition With a New Preface (Paperback)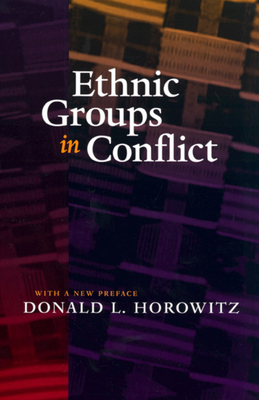 Email or call for price.
Not currently on the shelf, but we can order it, to pick up in store or have shipped from our remote warehouse.
Description
---
Drawing material from dozens of divided societies, Donald L. Horowitz constructs his theory of ethnic conflict, relating ethnic affiliations to kinship and intergroup relations to the fear of domination. A groundbreaking work when it was published in 1985, the book remains an original and powerfully argued comparative analysis of one of the most important forces in the contemporary world.
About the Author
---
Donald L. Horowitz is the James B. Duke professor of Law and Political Science at Duke University. He is also the author of A Democratic South Africa? Constitutional Engineering in a Divided Society (California, 1991), which won the Ralph Bunche Prize of the American Political Science Association, and coeditor of Immigrants in Two Democracies: French and American Experience (1992).