Blowback, Second Edition: The Costs and Consequences of American Empire (American Empire Project) (Paperback)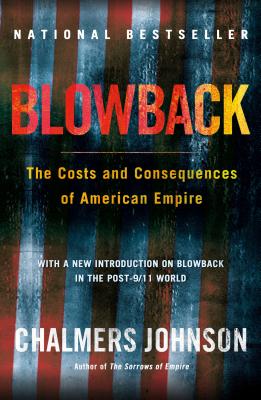 $22.00
Email or call for price.
Description
---
Now with a new and up-to-date Introduction by the author, the bestselling account of the effect of American global policies, hailed as "brilliant and iconoclastic" (Los Angeles Times)

The term "blowback," invented by the CIA, refers to the unintended results of American actions abroad. In this incisive and controversial book, Chalmers Johnson lays out in vivid detail the dangers faced by our overextended empire, which insists on projecting its military power to every corner of the earth and using American capital and markets to force global economic integration on its own terms. From a case of rape by U.S. servicemen in Okinawa to our role in Asia's financial crisis, from our early support for Saddam Hussein to our conduct in the Balkans, Johnson reveals the ways in which our misguided policies are planting the seeds of future disaster.

In a new edition that addresses international events from September 11 to the war in Iraq, this now-classic book remains as prescient and powerful as ever.
About the Author
---
Chalmers Johnson, president of the Japan Policy Research Institute, is the author of the bestselling books Blowback, The Sorrows of Empire, and Nemesis, which make up his Blowback Trilogy. He has written for the Los Angeles Times, the London Review of Books, Harper's Magazine, The Nation, and TomDispatch.com.
Praise For…
---
"Blowback is expansive thinking . . . a straight-talking analysis of America's global conduct during the Cold War and since, and what we're going to pay for it." —The Nation

"Johnson is on to something . . . It is indeed a new post–Cold War ballgame, and Johnson's warning, if it were heeded in Washington, would help keep America safe from the temptation of untrammeled power." —Newsday