Behind the Carbon Curtain: The Energy Industry, Political Censorship, and Free Speech (Paperback)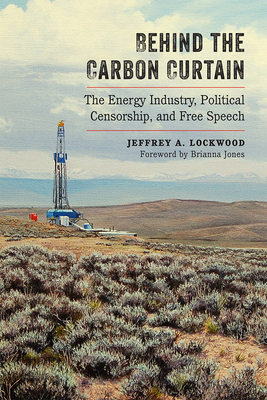 $29.95
Not currently on the shelf, but we can order it, to pick up in store or have shipped from our remote warehouse.
Description
---
Exploring censorship imposed by corporate wealth and power, this book focuses on the energy industry in Wyoming, where coal, oil, and gas are pillars of the economy. The author examines how governmental bodies and public institutions have suppressed the expression of ideas that conflict with the financial interests of those who profit from fossil fuels. He reveals the ways in which university administrations, art museums, education boards, and research institutes have been coerced into destroying artwork, abandoning studies, modifying curricula, and firing employees. His book is an eloquent story of the conflict between private wealth and free speech.
Providing more of the nation's energy than any other state, Wyoming is a sociopolitical lens that magnifies the conflicts in the American West. But the issues are relevant to any community that is dependent on a dominant industry--and wherever the liberties of citizens and the ethics of public officials are at risk.