The Natural Trim: Principles and Practice (Paperback)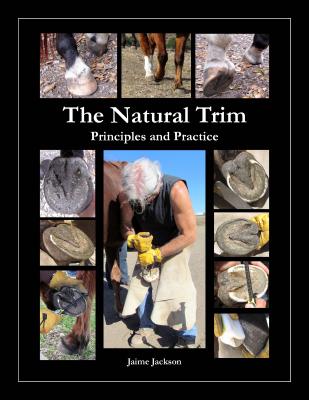 $39.95

Not currently on the shelf, but we can order it, to pick up in store or have shipped from our remote warehouse.
Description
---
Using the tough, polished-looking hooves of the Great Basin mustang as the picture perfect model of health and soundness, wild horse expert and veteran hoof care professional, Jaime Jackson, discovered he could consistently stimulate natural growth patterns in the hooves of domestic horses simply by mimicking the natural wear patterns of these wild, free-roaming equines. Rooted in the fundamental laws of nature, these Guidelines use elements of math, science, art and common sense to provide exact trimming and measuring instructions--and get excellent results
Identifying and mimicking key natural wear patterns to generate naturally shaped hooves.
Never "soring" or over-trimming any hoof.
Why a corrective trim--isn't
Trimming in harmony with a horse's natural break-over, conformation, and gaits.
Trimming laminitic hooves or a club foot.
Activating key structures to stimulate growth in over-shortened or 'invaded' hoof capsules.
Restoring "run under" and "slipper toe" hooves to their natural shapes and angles.
Taking precise angle and length measurements.