Joint by Design: The Evolution of Australian Defence Strategy (Paperback)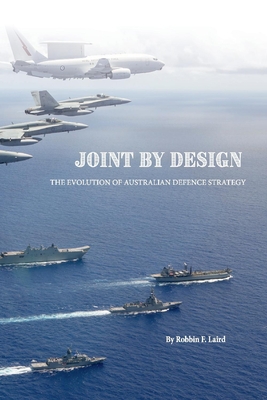 $24.95

Not currently on the shelf, but we can order it, to pick up in store or have shipped from our remote warehouse.
Description
---
In the midst of the COVID-19 crisis, the prime minister of Australia, Scott Morrison, launched a new defense and security strategy for Australia. This strategy reset puts Australia on the path of enhanced defense capabilities. The change represents a serious shift in its policies towards China, and in reworking alliance relationships going forward. "Joint by Design" is a book about Australia, but it is about the significant shift facing the liberal democracies in meeting the challenge of dealing with the 21st century authoritarian powers.
The strategic shift from land wars to full spectrum crisis management requires liberal democracies to have forces lethal enough, survivable enough, and agile enough to support full spectrum crisis management. The book provides an overview of the evolution of Australian defence modernization over the past seven years, and the strategic shift underway.
About the Author
---
A long-time analyst of global defense issues, Robbin Laird has worked in the U.S. Government and several think tanks, including the Center for Naval Analysis and the Institute for Defense Analysis. He is a Columbia University alumnus, where he taught and worked for several years at the Research Institute of International Change, a think tank founded by Dr. Brzezinski. He is a frequent op-ed contributor to the defense press, and he has written several books on international security issues. He is Research Fellow with The Williams Foundation, a Canberra-based organization supporting Australian and allied defence efforts and strategies.