The Seditionists: Inside the Explosive World of Anti-Government Extremism in America (Hardcover)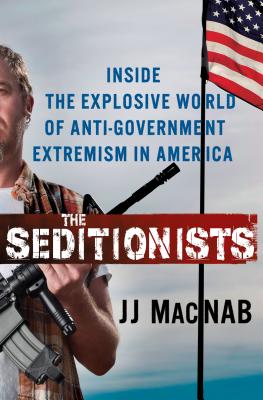 Email or call for price.
NOT AVAILABLE PLEASE DON'T ORDER
Description
---
There are approximately 300,000 people in the United States today who believe that they are exempt from all laws, taxes, and debts. They drive without licenses and stockpile weapons, gold, and survivalist supplies in preparation for what they see as the U.S. government's imminent collapse in a second American revolution. Frustrated when law enforcement, tax collectors, and the courts label their detailed research as worthless, many have lashed out in anger.
In The Seditionists, JJ MacNab escorts the reader deep into the movement. Recent events have pushed them onto the political stage, from the rise of the Tea Party, to the rash of mass shootings throughout the country. In the last three years, more than a half-dozen police officers have been killed by Sovereigns and at least three major terrorism events have been prevented, prompting the FBI to label the group as a domestic terrorism organization.
The Seditionists will educate readers about a fascinating and growing subculture that has recently forced its way into mainstream politics, but it also serves as a warning that anger in the movement is building, and that one or more significant domestic terrorist events are likely to occur.
About the Author
---
JJ MACNAB is the nation's leading expert on the various right-wing extremist groups that make up the modern Sovereign movement. MacNab works as a frequent consultant to the Department of Homeland Security, the FBI, the Joint Terrorism Task Force, the US Marshals, the Department of Justice, the IRS, and the Canadian Provincial Police, providing background information and intelligence on various leaders within the Sovereign community. She lives in Rancho Mirage, CA and Washington, D.C.