The Wiriyamu Massacre: An Oral History, 1960-1974 (Paperback)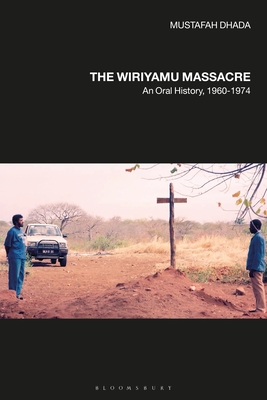 Email or call for price.
NOT AVAILABLE PLEASE DON'T ORDER
Description
---
Using interviews as primary sources this book shines a light on the infamous Portuguese massacre of Wiriyamu in colonial Mozambique in 1972. Twenty-four carefully curated testimonies are presented, covering Portugal's last colonial war in Mozambique, and the nationalist response that led to the massacre. Survivors share with you their escape from Wiriyamu, while data collectors, priests and journalists tell of their struggle to collect evidence and defend the truth about the killings in the international press.
The Wiriyamu Massacre
contextualizes the unique importance of the oral evidence it contains and reveals the in-depth interview methods used to gather the oral testimonies, and subsequently curate the transcript into readable texts. This is the horrific story of Wiriyamu, and what it can tell you about European colonialism, genocide and the darkness in humanity, spoken by the people who were there and who tried to tell the world.
About the Author
---
Mustafah Dhada is Professor of History at California State University, Bakersfield, USA, and Research Associate at the Center for Social Studies, Coimbra University, Portugal. He is the author of Warriors at Work (1993), and The Portuguese Massacre of Wiriyamu in Colonial Mozambique, 1964-2013 (Bloomsbury, 2015), which won the American Historical Association's Martin A. Klein Prize in African History.