The Backstagers and the Ghost Light (Backstagers #1) (Hardcover)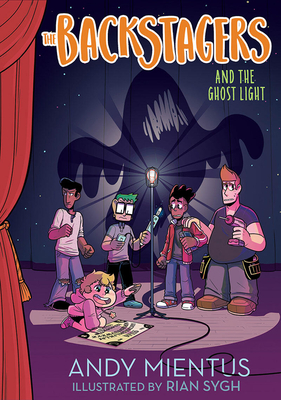 About the Author
---
Andy Mientus is an actor, singer, and songwriter who is known for his roles in Spring Awakening, Wicked, Les Misérables, Smash, and The Flash. He lives in New York City. Follow him on social media @andymientus.
Rian Sygh is a comic artist and cocreator, along with James Tyrion IV, of the award-winning Backstagers comics. He lives in Glendale, California. Visit his website at www.riansygh.com and follow him on Twitter @RianSygh.
Praise For…
---
"Fans of the series will appreciate Mientus' exploration of characters' backstories—and all will have a chance to learn more in future prose installments. An adequate dessert for existing fans that just may tempt a few new ones as well."
"[Mientus} preserves the spirit and flavor of the comics with hilarious pranks and theater talk, high-energy hustle, and, particularly, in a young cast, notably diverse in ethnic and gender identity, who face personal issues common to everyone . . . as well as the odd supernatural threat."