Political Correctness (Munk Debates) (Paperback)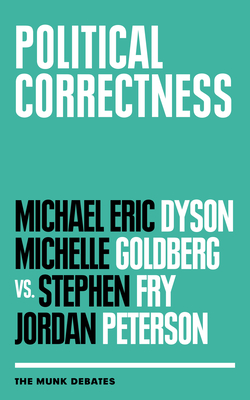 $14.95
Not currently on the shelf, but we can order it, to pick up in store or have shipped from our remote warehouse.
Description
---
"You're telling me I'm being sensitive, and students looking for safe spaces that they're being hypersensitive. If you're white, this country is one giant safe space." -- Michael Eric Dyson
Is political correctness an enemy of free speech, open debate, and the free exchange of ideas? Or, by confronting head-on the dominant power relationships and social norms that exclude marginalized groups are we creating a more equitable and just society? For some the argument is clear. Political correctness is stifling the free and open debate that fuels our democracy. It is also needlessly dividing one group from another and promoting social conflict. Others insist that creating public spaces and norms that give voice to previously marginalized groups broadens the scope of free speech. The drive towards inclusion over exclusion is essential to creating healthy, diverse societies in an era of rapid social change.
The twenty-second semi-annual Munk Debate, held on May 18, 2018, pits acclaimed journalist, professor, and ordained minister Michael Eric Dyson and New York Times columnist Michelle Goldberg against renowned actor and writer Stephen Fry and University of Toronto professor and author Jordan Peterson to debate the implications of political correctness and freedom of speech.