Presidentialism, Violence, and the Prospect of Democracy (Hardcover)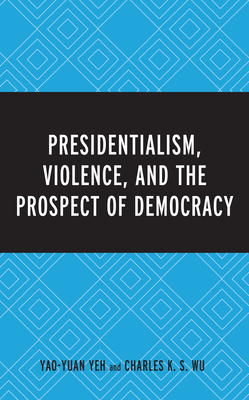 Email or call for price.
Not currently on the shelf, but we can order it, to pick up in store or have shipped from our remote warehouse.
Description
---
Presidentialism, Violence, and the Prospect of Democracy tackles the perennial debate about whether presidentialism is associated with democratic breakdown. Yao-Yuan Yeh and Charles K. S. Wu integrate both institutional and behavioral arguments to discuss how institutional rigidity in changing executive power would stimulate citizens to adopt relatively violent means to address their grievances, leading to democratic crises. This book finds presidential democracies are more likely to encounter crises than either parliamentary or semi-presidential systems. However, once a crisis occurs, presidentialism does not trigger a higher likelihood of a breakdown. The conventional wisdom is thus only half correct.
About the Author
---
Yao-Yuan Yeh is chair of the department of international studies and modern languages and associate professor of international studies at the University of St. Thomas, Houston Charles K.S. Wu is doctoral candidate in the department of political science at Purdue University.