How We Became The American Zombies: Citizen Deprogramming Guide (Paperback)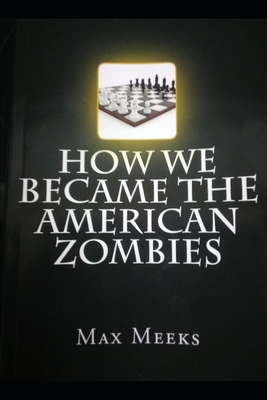 Email or call for price.
NOT AVAILABLE PLEASE DON'T ORDER
Description
---
This is the Redux version of "We Are The American Zombies" first released in 2015. It prophesied race rioting in the U.S. and dissects the socialist control methods used on populations worldwide. Remaining in denial about the sad state of our nation and seeking relief through temporary chemical escapes is only worsening the situation for everybody but the billionaires and politicians ruling over us. These ever-worsening rules are becoming a huge pain in our lives. This too can change. Inside you'll find a massive dose of truth and logic to transform hopeless people into the biggest nightmare of all billionaires, a fearless and informed public. It's long overdue that men and women with good consciences strike fear into the hearts of leaders that worship only more. Is anyone else becoming tired of the mores? We've allowed a morally bankrupt minority to dictate the direction of our lives into ever-worsening circumstances for the vast majority of us. Average becomes poorer and the rich get richer. We're all told that this is the way things are, and will be. How have the elites accomplished this, and what can we do to regain our God-given rights?