The Fourth Beast: Is Donald Trump The Antichrist? (Paperback)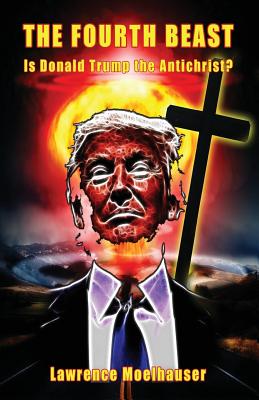 $9.95
Not currently on the shelf, but we can order it, to pick up in store or have shipped from our remote warehouse.
Description
---
For centuries, man has endeavored to lend credence and meaning to the Biblical references of The Antichrist and to find the answers to the questions inherent within those references: Who is he? Where will he come from? What will he look like? And how will we recognize him? In this definitive commentary on our current state of political affairs, Bible scholar and freelance writer, Lawrence Moelhauser will take you on an eye-opening and thought-provoking journey to attempt to answer those questions within the context of the attitudes, behaviors, and political aspirations of the Republican Presidential Nominee, Mr. Donald J. Trump. Mr. Moelhauser shows us how Donald Trump's lies and rhetoric feed off people's worst fears to spread hate, racism, misogyny, Islam-a-phobia, unabashed bigotry, and discrimination, and how that rhetoric coincides, point for point, with the prophesies regarding The Antichrist, with frightening accuracy. Through careful research, Mr. Moelhauser addresses the attributes of The Antichrist, as presented in the Bible, and then compares those attributes with examples from the Presidential Campaign trail and Mr. Trump's meteoric rise to the forefront of the US Political stage. By presenting clear and concise parallels, Mr. Moelhauser encourages readers to engage in conversation and further research, and to answer for themselves the question: Is Donald Trump The Antichrist?
About the Author
---
Born in the US to German immigrants, Lawrence Moelhauser is the son of a university language professor and a high school teacher and librarian. He realized early in life that words came easy to him and he began crafting short books at home in his spare time. His interests eventually took him to film school with aspirations of becoming a screenwriter and film director. A personal setback put his dreams on hold and instead he took a job with the Federal Government, working in Europe, Colorado, California, and ultimately Washington, D.C. While in the Nation's Capitol, his love of writing was rekindled when he was asked to produce recruiting and sales literature for the Army National Guard. After twenty-two years with the government, he retired from federal service and returned to California to pursue in earnest a career in writing. Though not overtly religious, Larry is deeply spiritual and spends many quiet hours studying the differences and similarities between world religions, their sacred beliefs and writings, seeking ways to reconcile them in his own heart, and trying to find common ground between them. Larry enjoys serving his fellow human beings and, when not writing or studying, he volunteers his time at the local library and other community events. The Fourth Beast is his first published non-fiction work.