Conspiracy Theories: A Primer (Paperback)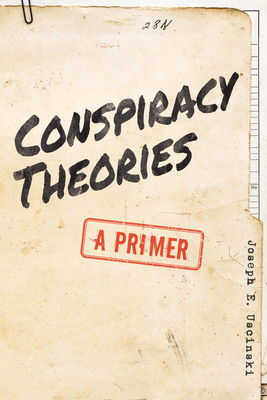 Email or call for price.
Not currently on the shelf, but we can order it, to pick up in store or have shipped from our remote warehouse.
Description
---
Conspiracy theories are a part of the human condition. Everyone believes at least one, but given the number of conspiracy theories, it is more likely that everyone believes a few. Some people have a worldview defined by them. Conspiracy theories are just another reminder that people disagree about many things, including truth. These disagreements have always existed and always will. We have to live with conspiracy theories and with the people who believe them. The only way to do this is have compassion and tolerance for others, and to hold our own beliefs to high standards. This book introduces students to the research into conspiracy theories and the people who propagate and believe them. In doing so, it addresses the psychological, sociological, and political sources of conspiracy theorizing Uscinski rigorously analyzes the most current arguments and evidence while providing numerous real-world examples so students can contextualize the current debates. Each chapter addresses important current questions, provides conceptual tools, defines important terms, and introduces the appropriate methods of analysis.
About the Author
---
Joseph E. Uscinski is associate professor of political science at University of Miami. He is editor of Conspiracy Theories and the People Who Believe Them (forthcoming), coauthor of American Conspiracy Theories (2014) and author of The People's News: Media, Politics, and the Demands of Capitalism (2014). He received his bachelor's degree from Plymouth State University, his Master's from University of New Hampshire, and his Doctorate from University of Arizona. He teaches courses on American politics, public opinion, media, and conspiracy theories. His research has appeared in Journal of Politics, Political Research Quarterly, and Critical Review among other scholarly outlets. His essays have appeared in the Washington Post, Politico, Los Angeles Times, Reason Magazine, Eurozine, and Newsweek among other prominent outlets. He has been interviewed by hundreds of national and international media outlets.