In Defense of Open Society (Hardcover)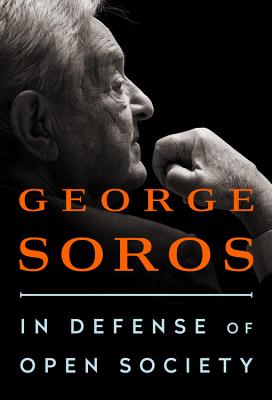 $26.00
Not currently on the shelf, but we can order it, to pick up in store or have shipped from our remote warehouse.
Description
---
An impassioned defense of open society, academic and media freedom, and human rights.
George Soros -- universally known for his philanthropy, progressive politics, and investment success--has been under sustained attack from the far right, nationalists, and anti-Semites in the United States and around the world because of his commitment to open society and liberal democracy.
In this brilliant and spirited book, Soros brings together a vital collection of his writings, some never previously published. They deal with a wide range of important and timely topics: the dangers that the instruments of control produced by artificial intelligence and machine learning pose to open societies; what Soros calls his "political philanthropy"; his founding of the Central European University, one of the world's foremost defender of academic freedom; his philosophy; his boom/bust theory of financial markets and its policy implications; and what he calls the tragedy of the European Union. Soros's forceful affirmation of freedom, democracy, the rule of law, human rights, social justice, and social responsibility as a universal idea is a clarion call-to-arms for the ideals of open society.
About the Author
---
George Soros
was named as the
Financial Times
Person of the Year for 2018, citing the standard bearer of liberal democracy and open society: the ideas which triumphed in the cold war, now under siege from all sides, from Vladimir Putin's Russia to Donald Trump's America.
For more than three decades, George Soros has used philanthropy to battle against authoritarianism, racism and intolerance. Through his long commitment to openness, media freedom and human rights, he has attracted the wrath of authoritarian regimes and, increasingly, the national populists who continue to gain ground, particularly in Europe.
He is chairman of Soros Fund Management and founder of a global network of foundations dedicated to supporting open societies. Soros is the author of several bestselling books including The Crash of 2008 and The Crisis of Global Capitalism