Tactical Nuclear Weapons: Emergent Threat in an Evolving Security Environment (Hardcover)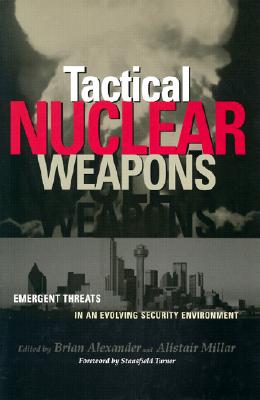 $55.00
Email or call for price.
Description
---
Details, like no other book in print, all the pertinent issues concerning tactical nuclear weapons - Contains the most reliable estimate of the size of the Russian tactical nuclear arsenal - Written by top experts from RAND, the Center for Defense Information, the Monterey Institute, Princeton, Georgetown, and MIT For three decades, arms control treaties have provided a legal basis for limiting and reducing long-range nuclear weapons. However, thousands of sub-strategic, or tactical, nuclear weapons (TNWs) are not monitored or controlled by any existing treaties or formal agreements, even though they can pose security risks equal to or exceeding those of strategic nuclear weapons. As the world has seen, the rise of international terrorism highlights the potential dangers of tactical nuclear weapons. Because they can be relatively small and portable - particularly but not exclusively in the case of so-called suitcase bombs - tactical nuclear weapons are easier to transport and more vulnerable to theft than other nuclear weapons. In terrorists' hands, they would wreak havoc far surpassing the devastation of September 11. According to the Department of Defense, terrorists would most.