Peace Action: Past, Present, and Future (Paperback)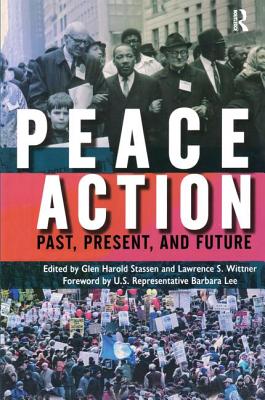 Email or call for price.
NOT AVAILABLE PLEASE DON'T ORDER
Description
---
"Peace Action: Past, Present, and Future" is a collection of short, lively essays written by prominent leaders and supporters of Peace Action and its two important predecessors the National Committee for a Sane Nuclear Policy and the Nuclear Weapons Freeze Campaign. Just in time for its 50th anniversary, Peace Action brings together reflections on the largest and most influential peace organization in history. At the same time, this book provides a unique resource for understanding popular protest against nuclear weapons and war in the modern era. It illuminates the local, national, and international role of Peace Action today and outlines Peace Action's strategies for the future, including ongoing protest against the war in Iraq and a negotiated resolution of nuclear issues in Iran and North Korea.Read Katrina vanden Heuvel's blog on "Peace Action" at http: //www.thenation.com.