To Create: Imagining the Good Life through Music (Paperback)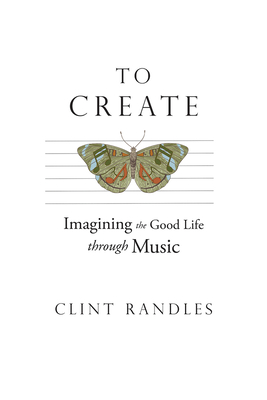 $22.95

Not currently on the shelf, but we can order it, to pick up in store or have shipped from our remote warehouse.
Description
---
We all need creativity in our lives. It is key to our happiness. Music, according to author Clint Randles, is one of the best ways to feed our longing for self-growth through engagement in creative processes. And music brings us together for the purpose of making beauty with sound. It provides us with a pathway to the good life. In To Create, Randles answers the critical question: What can I do with my time that will give me the best chance at achieving daily happiness? Since story is the best way of feeding our imagination, the book unfolds by way of life stories that express the author's unique perspective of the hero's journey. Along the way, Randles inspires us to think about creativity and music as a pursuit that is not only truly worthy, but accessible. He addresses rules for creative performance, what we can learn from exceptional musicians and teachers, the link between spirituality and creativity, understanding our own stories in light of the meta-story, and the art of trust and starting small. To Create is a book that is unlike anything written on the topic—entertaining, wise, inspiring, and layered.
About the Author
---
Clint Randles, PhD, is Associate Professor of Music Education at the University of South Florida, husband, father, multi-instrumentalist, and passionate lover of music.