Jimi Hendrix Black Legacy: A Dream Deferred (Hardcover)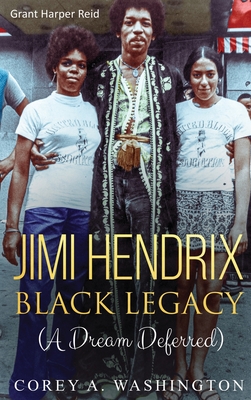 Email or call for price.
NOT AVAILABLE PLEASE DON'T ORDER
Description
---
Jimi Hendrix - Black Legacy (A Dream Deferred) is a deep exploration of Jimi Hendrix's subtle, yet ubiquitous footprint on Black culture. Often, Jimi Hendrix was seen by many to have transcended race, which is a slap in the face to his deep cultural roots, concerning not only his Black musical traditions, but simply growing up as a Black person in the 40's-60's. JHBL seeks to add to Jimi's overall legacy, by embracing Jimi's Black culture, including the well known people in Jimi's life, as well as the voices that many do not get to hear from in your traditional Jimi Hendrix biographies. It was always a strong desire of Jimi Hendrix to garner a more diverse fan base. Although he never got to fully see the fruits of his labor, Jimi Hendrix - Black Legacy, will reveal that his wish, ultimately came true.