Millennials' Guide to the Construction Trades: What No One Ever Told You about a Career in Construction (Paperback)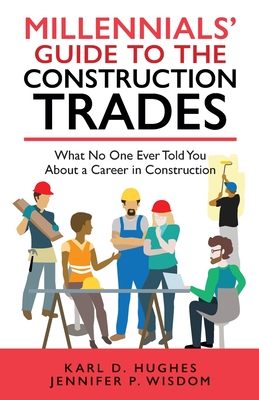 $17.99

Not currently on the shelf, but we can order it, to pick up in store or have shipped from our remote warehouse.
Description
---
How can Millennials become successful in the construction trades?
Young people are often told they must go to college to have a great career. Millennials' Guide to the Construction Trades presents readers with alternatives. Consider the higher learning of building a city Construction demand continues to increase, and the need for skilled labor is soaring There is great satisfaction to work with your hands and build the world around us.
This guide is designed to help you start a financially rewarding career as a construction tradesman or tradeswoman. The construction trades present the opportunity to earn a great living, and learn as you go-without the high cost of college debt. This guide is for Millennials who want to be successful, and who want to find an alternative to college. Lace up your boots to pursue a challenging and rewarding career
This practical guide includes:
- Information and descriptions on most construction trades
- How to get started in the construction trades
- Characteristics and values of construction trades men and women
- ips for employment and success in the construction field