The Europa Directory of International Organizations 2015 (Hardcover)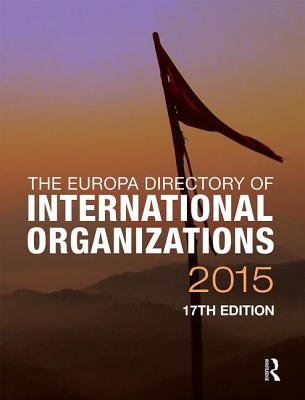 Email or call for price.
NOT AVAILABLE PLEASE DON'T ORDER
Description
---
The Europa Directory of International Organizations 2015 serves as an unequalled one-volume guide to the contemporary international system.
Within a clear, unique framework the recent activities of all major international organizations are described in detail. Given alongside extensive background information the reader is able to assess the role and evolving functions of these organizations in today's world.
The contact details, key personnel and activities of more than 2,000 international and regional entities have again been thoroughly researched and updated for this 16th edition.
Highlights in this edition include:
- a fully revised Who's Who section with biographical details of the key players in the international system.
- the response of the international community to crises and conflicts throughout the world.
- efforts to draft a post-2015 sustainable development agenda.
- introductory essays, written and updated by experts in their field, which consider topics including global environmental governance, the international criminal justice system, international humanitarian co-operation, and governance of the global economy.
About the Author
---
Europa publications have long been regarded as premier reference resources, providing authoritative political and economic data for every country and region of the world, biographical profiles of the most influential global figures in every field, including politics, science, business, academia, the arts and the media, and unrivalled access to information on universities, libraries and other academic institutions world-wide. Available in print and online, Europa's principal titles, The Europa World Year Book, The Europa Regional Surveys of the World, The International Who's Who and The Europa World of Learning, serve the contemporary research needs of students, academics and information-seekers in specialist and general reference libraries, government offices and commercial institutions in every country.