Obama Does Globalistan (Paperback)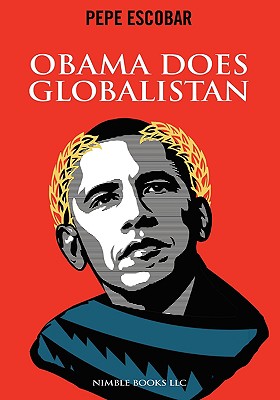 Email or call for price.
Not currently on the shelf, but we can order it, to pick up in store or have shipped from our remote warehouse.
Description
---
This essay is a companion to my own Globalistan, published in early 2007, which I defined as a warped geopolitical travel book. I argued then that in a context of re-medievalization - the world fragmented into "stans" - we are now living an intestinal war, an undeclared global civil war. Borrowing from Zygmunt Bauman's concept of liquid modernity, I called it Liquid War - and not only because of the global scramble for "black gold" oil and "blue gold" gas.
Globalistan was essentially a long reportage crisscrossing the world. This text reflects the fact that I spent most of 2008 in the U.S. following the presidential campaign. As far as New Rome is concerned I'm usually outside looking in - the point of view of my dying profession, the foreign correspondent. In this text I'm most of the time inside looking out. Globalistan can be read as an on the ground - and underground - report on the Bush administration wasteland. This text could be something of a last chapter - out of the belly of the beast.
2009 is the Mother of all celebratory years. The 20 years of the fall of the Berlin Wall. The 30 years of the Iranian Islamic revolution. The 50 years of the Cuban revolution. The 60 years of NATO. The 70 years of World War II. The 80 years of the Great Depression. The 90 years of the Versailles Treaty. It's as if the world was turning on its gyre as in a psychedelic kaleidoscope reviving modern history in high-speed. And which figure comes out of the kaleidoscope, grinning his cool, calm and collected best to deal with a 1929-style crisis, the new Cold War or perhaps to conduct Versailles-style diplomacy? Barack Hussein Obama.