Outsider Rules (Hardcover)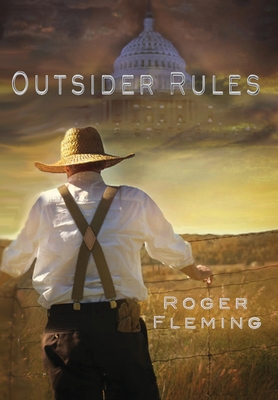 $29.00
Not currently on the shelf, but we can order it, to pick up in store or have shipped from our remote warehouse.
Description
---
Dedicated staffer, Nick Taft, exits the halls of Congress for an eye-opening journey through Washington's lobbying world awash in money and bereft of morality. Joining the ACC, a well-connected communications coalition, he learns through Kale McDermott, a seasoned lobbyist, the ways of survival in Washington's power grid. Along the way he discovers how well-intentioned politicians are so often persuaded against their better judgment: money. Assigned to cover Montana for his coalition, he befriends powerful Senator Clarence Waters, whose staffers' antics quickly place him on the edge of criminal activity. But Nick needs their boss's support, and the embattled third-term incumbent needs help from every financial source, including Nick. Desperate to secure his own career and guarantee the reelection of Senator Waters, Nick is swept into a gold mining company's campaign finance scheme. But the miners' lawyer manipulates a twisted strategy by engaging a Mexican drug cartel that leads Nick into the middle of the vast and often dangerous Crow Reservation.
In his second novel, Roger Fleming takes on the dual beasts of DC lobbying and the dark side of campaign finance. His insider's view alternates between the ethically threadbare lobbying world of the 1990s to a meth-addled campaign trail in 2006 that together determine the outcome of one of America's closest and most consequential U.S. Senate elections of the early 21st Century.

Roger Fleming, who is also the author of Majority Rules, was born and raised in Florida. He served as Legislative Director to U.S. Congressman E. Clay Shaw, Jr., as Majority and Minority Counsel on the Judiciary Committee of the U.S. House of Representatives, and as a political appointee in the Administration of President George H.W. Bush. Roger is a graduate of Emory University and lives in Alexandria, Virginia