Facing the Lion: Memoirs of a Young Girl in Nazi Europe (Abridged / Paperback)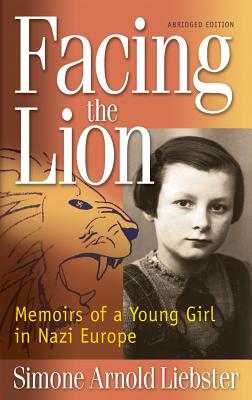 $8.95
Not currently on the shelf, but we can order it, to pick up in store or have shipped from our remote warehouse.
Description
---
Simone Arnold is an ordinary French schoolgirl, spirited and stubborn. Then the Nazis march in, demanding complete conformity. Friends become enemies. Teachers spout Nazi propaganda. School officials recruit for the Hitler Youth. Simone's family refuses to heil Hitler as Germany's savior. They are Jehovah's Witnesses, and they reject Nazi racism and violence. The Nazi Lion makes them pay the price.
About the Author
---
Simone Arnold Liebster was born on August 17, 1930, and endured discrimination and persecution as a young Jehovah's Witness in Nazi-occupied France and Germany. In 1956 she married Max Liebster, who survived six years in five Nazi camps. The Liebsters have shared their experiences with educators, students, and the public in Europe and North America. They established the Arnold-Liebster Foundation in 2002 to educate future generations in the lessons of history.