A Redneck Reverie: The Rationale for the Trump Phenomenon (Hardcover)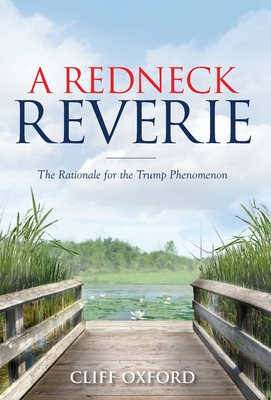 $21.95
Not currently on the shelf, but we can order it, to pick up in store or have shipped from our remote warehouse.
Description
---
How did America get here-flipping from country sunshine to community squalor, claiming a huge economic bonanza for Wall Street while a freefall for Waycross, Georgia?
In just four decades, America is seeing community squalor that winds through the hollers of West Virginia, the neighborhoods of upstate New York, and thousands of towns like Waycross, Georgia, where I grew up. It even spreads across the plains all the way to San Bernardino, California, and up to timber towns like Fall City, Oregon. Why was that flip a wealth event for Wall Street while being a freefall for Waycross and thousands of other communities, towns, and cities?
A Redneck Reverie: The Rationale for the Trump Phenomenon explains why and then shares a new solution that does not involve government programs and tax cuts, but big checks and jobs to renew America's hope and dignity.