Government Contracts Joint Ventures: Koprince Law LLC GovCon Handbooks (Paperback)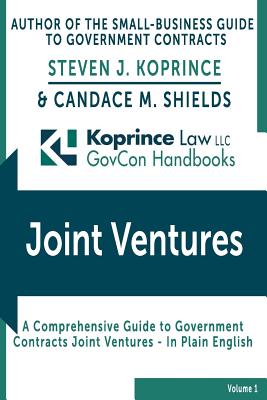 $9.99
Email or call for price.
Description
---
For federal government contractors seeking to perform larger and more complex requirements, joint ventures can be the answer. But government contracts joint ventures come with strings attached -- especially when the joint venture will pursue a set-aside contract. Get the details wrong, and the joint venture could be ineligible for award. In this GovCon Handbook, government contracts attorneys Steven Koprince and Candace Shields provide a detailed look at the rules and regulations for government contracts joint ventures, including size and socioeconomic requirements, mandatory joint venture provisions, performance of work requirements, and much more. Written in plain English and packed with commonsense examples, this GovCon Handbook demystifies the legal requirements surrounding government contracts joint ventures.