Armagedón 2022: ¿La Próxima Guerra Mundial?: Rusia y China contra la India y Occidente; Crisis Global - Amenazas Nucleares - Guerra Ci (Paperback)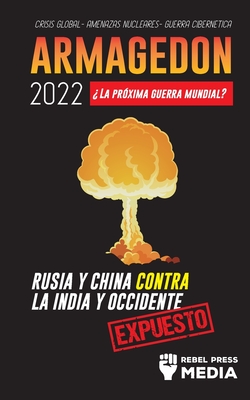 $15.99

Not currently on the shelf, but we can order it, to pick up in store or have shipped from our remote warehouse.
Description
---
Rebel Press Media profundiza en la verdad no contada sobre c mo los principales medios de comunicaci n se han vendido y siguen mintiendo sobre lo que realmente ocurre...
Conectando los puntos entre el estado actual del mundo y la verdad sobre las pr ximas guerras mundiales, el control de la poblaci n, los chips de vacunas y los pasaportes.
Rebel Media Press explica c mo se desarrollar El Gran Reseteo y c mo nuestros gobiernos, los globalistas, China y Rusia dictar n la futura pol tica en Occidente.
- Qu impacto tendr "Build Back Better" en ti?
- Qu ocurrir en la pr xima guerra mundial?
- Qu papel jugar el coronavirus en el avance del Nuevo Orden Mundial?
- Qu significa todo esto y c mo puedes prepararte para el pr ximo cap tulo de nuestra historia?