Armageddon 2022: A Próxima Guerra Mundial?: Rússia e China contra a Índia e o Ocidente; Crise Global - Ameaças Nucleares - Guerra Ciber (Paperback)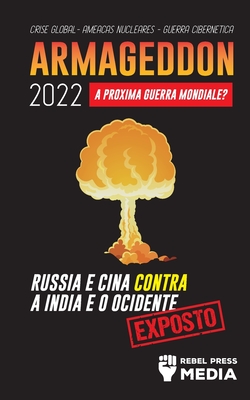 $15.99

Not currently on the shelf, but we can order it, to pick up in store or have shipped from our remote warehouse.
Description
---
A Rebel Press Media mergulha profundamente na verdade incalcul vel sobre como a grande m dia se esgotou e continua a mentir sobre o que realmente est acontecendo...
Conectando os pontos entre o estado atual do mundo e a verdade sobre as pr ximas guerras mundiais, o controle populacional, os chips de vacinas e os passaportes.
A Rebel Media Press explica como A Grande Reposi o se desenvolver e como nossos governos, globalistas, China e R ssia ditar o as pol ticas futuras no Ocidente.
- Que impacto o "Construir de volta melhor" ter sobre voc ?
- que acontecer na pr xima guerra mundial?
- Que papel o coronav rus desempenhar para fazer avan ar a Nova Ordem Mundial?
- que tudo isso significa, e como voc pode se preparar para o pr ximo cap tulo de nossa hist ria?