Burning the Books: A History of the Deliberate Destruction of Knowledge (Compact Disc)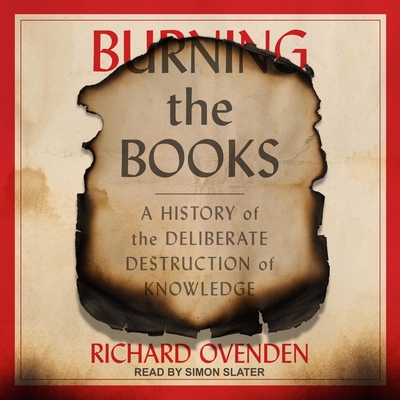 Email or call for price.
NOT AVAILABLE PLEASE DON'T ORDER
Description
---
In Burning the Books, Richard Ovenden describes the deliberate destruction of knowledge held in libraries and archives from ancient Alexandria to contemporary Sarajevo, from smashed Assyrian tablets in Iraq to the destroyed immigration documents of the UK Windrush generation. He examines both the motivations for these acts and the broader themes that shape this history. He also looks at attempts to prevent and mitigate attacks on knowledge, exploring the efforts of librarians and archivists to preserve information, often risking their own lives in the process. More than simply repositories for knowledge, libraries and archives inspire and inform citizens. In preserving notions of statehood recorded in such historical documents as the Declaration of Independence, libraries support the state itself. By preserving records of citizenship and records of the rights of citizens as enshrined in legal documents such as the Magna Carta and the decisions of the US Supreme Court, they support the rule of law. In this book, Ovenden takes a polemical stance on the social and political importance of the conservation and protection of knowledge, challenging governments in particular, but also society as a whole, to improve public policy and funding for these essential institutions.